A Complete Overview of Buy Now, Pay Later
Taking care of debt can be hard and expensive, but there are ways to make it easier on the wallet. Buy Now, Pay Later (BNPL) programs offer a form of deferred payment for purchases that can extend paying off investment items over time.
This blog post provides an in-depth overview of what Buy Now, Pay Later is, how it works, and the advantages and disadvantages to consider before signing up for such a plan. Whether you're looking to make a large purchase or regularly want more flexibility with payments on everyday items – this overview will tell you everything you need to know about BNPL plans!
How Buy Now, Pay Later Works
Buy Now, Pay Later is a service that allows you to buy something now and pay for it later. That may sound like the same thing as buying on credit, but the difference is that with the Buy Now, Pay Later service, you don't have to apply for any sort of loan or credit card—you just use a new type of card that's linked to your existing bank account.
In other words, Buy Now, Pay Later is another form of credit. It acts similarly to a regular loan in that it allows you to purchase something without paying for it immediately; however, unlike traditional loans (which also include student loans), this type of financing doesn't require collateral or interest payments.
Is Buy Now, Pay Later Good?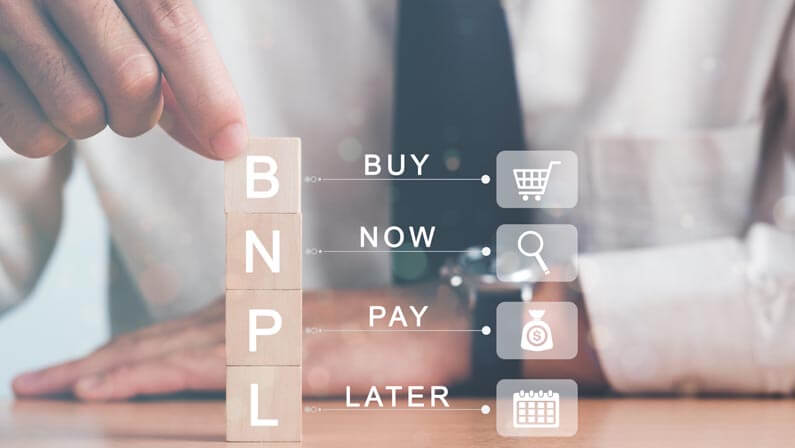 Buy Now, Pay Later is a very convenient way to buy the things you want, but it comes with some disadvantages.
Advantages Of Buy Now, Pay Later
A major advantage of Buy Now, Pay Later programs is that you don't have to pay for your purchases until much later. This makes it easy to buy things that are out of reach right now, such as expensive electronics or furniture.
Disadvantages Of Buy Now, Pay Later
If you do not pay off your balance in full when it is due, Buy Now, Pay Later can be costly. You'll be charged interest on the amount you owe, which can add up quickly if you're not careful.
And if you don't pay off your balance by the end of your payment plan, you'll be hit with additional fees and penalties, including a derogatory mark on your credit report.
How Does Buy Now, Pay Later Work?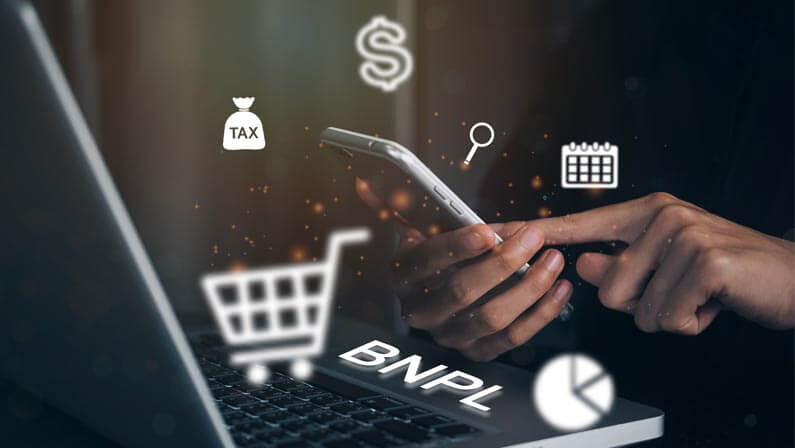 If you're interested in buying something but aren't quite sure if you can afford it, Buy Now, Pay Later might be the right option for you. In this section, we'll explore how it works and what its benefits are.
Deferred payments
This is where deferred payment comes in. When a business offers deferred payment, customers can buy goods or services on credit, but they don't have to pay for them right away. Instead, they must do so at a later date (usually within 30 days).
The buyer gets the item immediately without having to wait for their next paycheck.
Layaway
While Buy Now, Pay Later services aren't technically layaway programs—the difference being that with layaway programs there's no interest charged on your purchases—they do share some similarities with them when it comes down to how they work.
Like many layaway plans, both offer consumers a way of purchasing products through limited credit terms that won't result in interest charges until after an item has been purchased entirely (meaning "all" payments have been made).
Is Buying Now and Paying Later Influencing My Credit Score?
Buy Now, Pay Later can affect your credit score by increasing your credit utilization ratio.
Credit card companies use this ratio to predict whether or not you're likely to default on payments.
Thus, if you are making large purchases with a Buy Now, Pay Later plan and don't have much in savings or investments, it may appear as though you are using all of your available funds and could potentially be at risk of defaulting on payments, resulting in a derogatory remark on your credit report.
What Companies Let You Buy Now, Pay Later?
Here are a few companies that provide Buy Now, Pay Later options:
PayPal Credit / Bill Me Later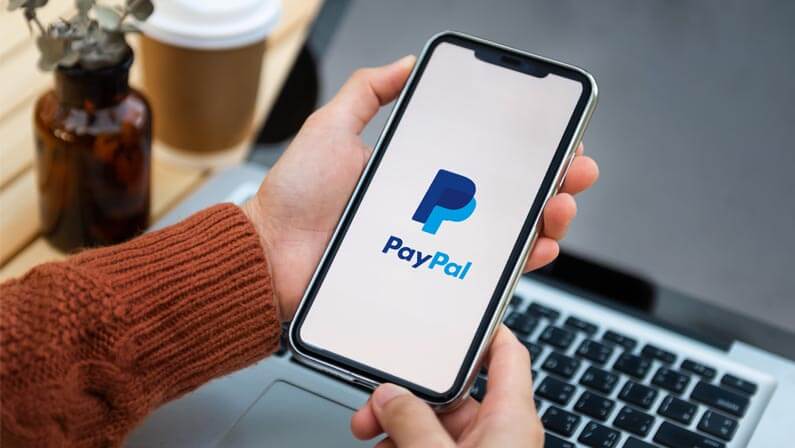 Because you may use PayPal's credit service anywhere that takes PayPal, most major online businesses accept this BNPL.
This is a revolving credit line, similar to a credit card, that you can use again and again.
Afterpay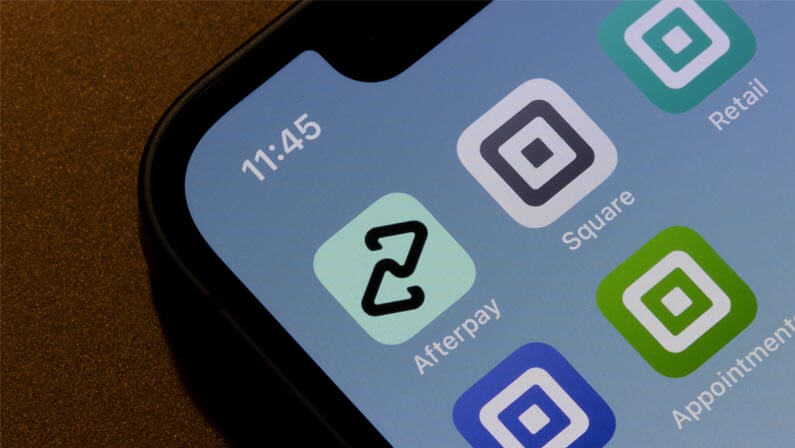 Afterpay allows you to spread out your payments over three or four months, interest-free.
When you pay using Afterpay, you'll see the payment arrangement, which normally consists of a soft credit check and a one-time deposit followed by bi-weekly installments.
Even if you don't make your payments on time, you won't be charged any interest with this BNPL app.
If you miss a payment, you may be charged late fees, which can harm your credit.
Affirm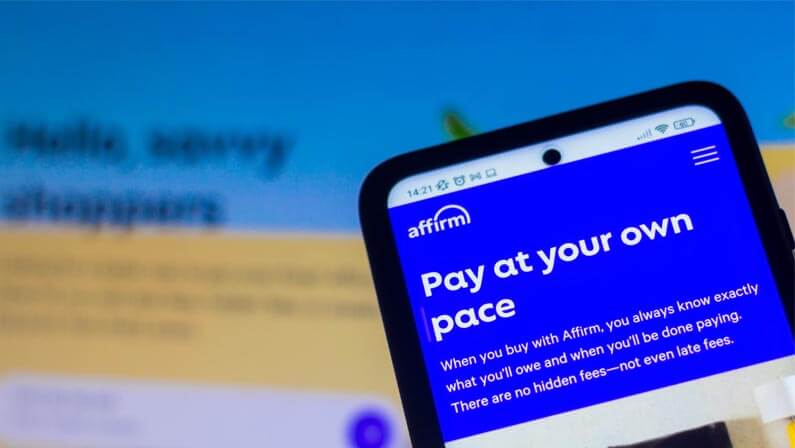 Affirm provides personal loans with a speedy decision to fund internet purchases. Setting up an Affirm account and checking to see if you are prequalified won't hurt your credit score.
If you decide to buy with Affirm, these things may affect your credit score: making a purchase with Affirm, your payment history with Affirm, how much credit you've used, and how long you've had credit.
There are different ways to pay, but in Affirm's examples, payments are spread out over six, twelve, or eighteen months and have an APR of 15%.
Klarna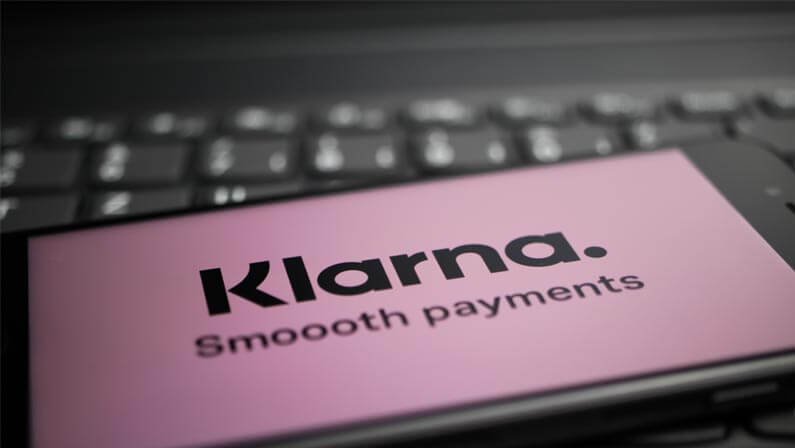 Klarna divides the cost of your purchase into four interest-free installments, which are paid every two weeks. At checkout, you'll be charged for the first installment.
This program works in the same way that Afterpay does. You will not be charged any fees or interest as long as you stick to the payment schedule.
If you miss a payment, Klarna might automatically charge the full amount to your card and terminate your account. Also, like Afterpay, Klarna does not help you build credit or increase your credit score.
The Drawbacks of Buy Now, Pay Later
Because of how these plans work and how complicated they are, it can be hard for customers to understand and use them.
This makes them an easy target for scammers who want access to your personal information or want to confuse you into making a decision that's not in your best interest.
If something goes wrong with your purchase—say a product arrives damaged or defective—it might be hard for you to get out of your contract with Buy Now, Pay Later providers.
The biggest drawback of participating in the BNPL programs is that you can spend more money on purchases than originally planned, and find yourself in considerable more debt than when you started.
Thoroughly Assess Your Situation
The Buy Now, Pay Later model is a flexible and affordable way to shop, but it's important to remember that you should only spend what you can afford. If you can't afford the item today, then further assess your decisions. There are always other options.
If you're having trouble with your debt on BNPL, you might want to look into a personal loan from Alliance One Funding. Our team at Alliance One Funding is here to help, starting with a free consultation. Call us today at 877-373-0474 or enter your pre-approved offer code online to review your customized loan offers.
Ask us any questions you have, and we'll identify the best options for you!